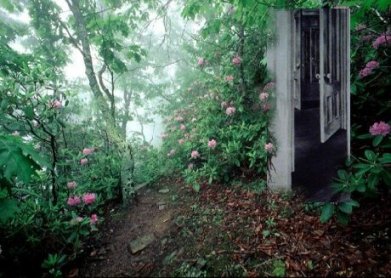 General News and Developments


Astrological Considerations


Special Articles, Video Series and Documentaries


Long Term Dynamics and Overviews


Banking and Finance, Local and Global Trends


Society, Living and The Economy


Biological Dynamics, Vaccines and Related Matters


Failure to Launch, Systemic Irony, Path Experiences


Quick Access Links and Investigative Resources


Changing Dynamics on the Earth


Changing Dynamics in Space and Atmosphere


Environmental Change and Social Control Dynamics


Adventurism, Anomalies and Endgame Dynamics


Thought-Provoking Videos, and MP3 Broadcasts


Water and Food Supply Dynamics


Advance Notice of New Materials and Vital News


Entertainment and Amusements and much more
A Few Recent Comments:
"I've wanted to sign up for the online LEIRG for while, so I was quick to take advantage of this current "open enrollment" period. I'm very familiar with your work, as I picked up the Matrix series years ago. The caliber of your research is impressive and I've always found your analyses timely, educational (but sometimes shocking), inspirational and fascinating ..." 8/21/15
"It's incredible, Val. I was amazed at the quantity of information on the site and I love how it's very well organized. I just finished reading about half of the advanced Matrix 5 material near the bottom of the website, and now I'm just about to begin simultaneously reading the Matrix 5 Volume 4 & 5 editions. I greatly look forward to continuing to learn from the massive amount of information on the site."
"Thank you for all you do! I really appreciate the effort you put into the site and the content available."
"Wow! Thank you so much Val. I know you must put alot of time and energy into the journal and I really appreciate this. It is my first item of the day to see what's going on around the planet. Although, some days I am disappointed I "wake up" in the physical at all however, your sense of humor does help lighten the load along with witty insight."
"I have been following your work/LEIRG since the 90's and appreciate all your hard work and commitment in sharing information and helping me to grasp the wider picture of my/our time here."
" What else can I say, Leading Edge is a masterpiece of work that helps me navigate in a very ' interesting world'. My eyes are rolling so much that I must be extra vigilant while I'm driving."
"So much happening so fast it makes you go out of your mind. Your site is really helpful on condensing current observations with little searching needed. So thanks for your efforts in all you do it is appreciated!"
"I have just subscribed to your on-line journal and I must say, it is mighty impressive, comprehensive and VAST, so much information, you're right.... it is the best on the web. Thank you so much for all your effort, this must be a 'full-time' project for you, I will spend many hours here...... well worth the money. I especially like your 'side/notes/comments ;-)"
"Thank you for your continuing work in bringing the best to your readership. You do a fantastic and very useful job."
"Your work is invaluable to me and it helps me keep track of unfolding events in Endgame. On a side note, the website is fabulous on an iPad, really easier to read than on my laptop."
"I've really enjoyed the content on the site lately. Its always been good, but it seems even better. I've taken more of an interest in world affairs, especially since the election, and now the changing of the guard. Thanks for the time and effort you put in, the journal is definitely my favorite website. I will continue to subscribe as long as the rock still spins and we're all here. With any degree of luck, check out time isn't that far off."
"Spending time on the Journal everyday is the highlight of my day. Once again thank you very much for your dedication regarding your website. Words cannot express how much I really feel about all the time and hard work in giving your members such balanced info.."
"We especially want to tell you how much we very much appreciate all your hard work for the site, and its content, which is really crucial during endgame. Its amazing, the diversity of all the stuff you come up with, so THANKS! Your site is the 1st thing we look at in the morning over coffee, its fun to discuss, and watch the cool videos."
"At first sight....it is an overwhelming amount of info, I am going to stay all night just to get the basics of it... :-)"
"I just wanted to pass along my gratitude to you for the website and the books. Without doubt, it's the very best website I have ever had the privilege to use. Thank you for making this website available. Endgame? Bring it on! ... with a side of tacos."
"Wow! An overwhelming volume of superior quality material, including so many very absorbing videos and documentaries, and so much else that I have not even begun to explore. Pretty damn good for 50 cents a day!"
"Every time I visit LE Online, I feel like I am opening a present."
"Your site is assuredly singular, invaluable, and illimitable within its superiority to others which attempt a similar panoramic multi-system surveillance perspective."
"Val, thanks for all your hard work and for all of your insights into this plot. It has been an interesting journey here and you have been a great part of that."
After more than 20 years publishing the Leading Edge International Research Journal and the various MATRIX books, we ended with the first three printed volumes of the Matrix 5 project and M6, and stopped publishing all books in Jan 2011. Our focus then turned exclusively to managing the Leading Edge Research Journal Online, which began in 2006 as a expanded reincarnation of the LE Research Journal dynamic, as well as the delineation of online versions of Matrix 5 material beyond the first three volumes. Typically more than 1500+ news articles, videos and other items from 100+ sources are reviewed daily, allowing the selection and presentation of the most informative, relevant ongoing distillation which reflects significant changes in 18 different areas (see left )which encompass all the changing dynamics on and off the planet. Furthermore, it embodies a relational analysis of ongoing dynamics which uncovers latent information and info relationships not usually realized. Having a eidetic memory and creative drive to do this makes the website indispensable. See comments below for an idea what the experience is like.
For almost a decade, it has been the best evaluative tool available for the 'observer', one who is a non- participant in events but takes notes and evaluates, who wishes to look much deeper at developing events and situations in order to see the roots of ongoing issues and dynamics. Articles are viewable through the Printfriendly® proxy, which largely eliminates ads, cookies and unnecessary bells and whistles, and has options to enlarge text size for those who need help reading, as well as printing, creating a PDF or emailing the article, making the experience safer and the time more productive. Extensive archives provide the opportunity for subscribers to do deeper research.

In addition, we present in the Journal Online important material summarizing advanced perspectives delineated in the MATRIX 5 Project (2001-Present) with reference to the Endgame period and a larger perpective, so that situations and events can be viewed from the most accurate and expansive perspective possible. The 4th volume of M5 (Endgame) is available online and is password protected (found in print version of M5V3) ensuring the continuity of information and understanding. At the current time, the Matrix 5 project is in the fifth volume (The Gathering) which began in May 2015. The Matrix 5 material is the most advanced material on the planet, and meant for those with very advanced incarnational perspectives which not only take into account the larger reality we live in, but the why and how of it all.
Try it. You'll like it. Subscription: 3 months ($45) or multiples thereof. Order Form PDF (Email and other info)
LE Research Journal Online Log-In

ID and Password Required. [Received via email after subscription]
More Comments:
"Your website is the best of the best! ... It beats the tube any day. Frankly, it amazes me how you do all the research (and we appreciate it). I love that the articles are balanced, (which of course you DON'T get on mainstream news) so much happening now, and so much to be aware of, and the twist of humor. Your comments are appreciated..."
"One of the few sane voices in a wilderness of howling idiots".
"Val.. Without your Leading Edge site, i would be still grasping around for answers to the conundrum of what this world is about. Now it is clear as a bell on many levels"
"I personally feel you are still doing an outstanding job, given the milieu and stasis of concurrent 'events' and their relative myriad sourced and perspective journalistic "offal" that are at your disposal....I am in utter awe of all of your work....Logging into the Leading Edge Research Online Journal is, admittedly, one of the few things I look forward to each awakening 'day' "
"I greatly appreciate all the effort you put into Leading Edge Online. Just like the whole Matrix series it is such a standout aggregation of information, insight and enlightenment. A particularly useful aspect is how the subject matters are titled and structured. No where else across the internet do you see such balanced insight"
"The website is awesome; the epitome of diligent, and thorough research."
"Your website is my front row seat. Really appreciate all you do. Awaiting the finale!"
"I have enjoyed the your fantastic journal daily. I consider it my go to site for necessary important information about what is truly going on in the world and what and who is really behind it all, and the complete picture. End game seems to be getting stranger and more interesting by the day. I must stay upon things as they unfold. Thank you for keeping me truly informed. I appreciate it immensely.
"Val, you alone put to shame the multimillion dollar budget corporate news. Your work shows what a very advanced incarnation can do when really spirit-oriented: illustrious achievements. Your site continues to provide consistent and reliable information and, very importantly, helps to keep the focus in these difficult times."
"I really have been enjoying your web site. Things seem to be getting more hectic every day. I'm glad that I have had time to read, think and understand what is going on. Who said being unemployed is a bad thing? Much of the information on your site has made a great observer out of me and has made it much more fun to agitate. Luckily I have always had a good sense of humor, because people are so damn funny. Keep up the great work."
"Your website is one really awesome creation. This is mind-boggling stuff"
"Great site!! Thank you for all you do, it is a real service to me and is what's needed in these volatile times."
"I'm just speechless about the huge quantity of hot topics and high quality sources you are offering and (renewing on a daily basis). The day would need to have 48 hours for me to sort out and digest all the jewels you have to offer. I didn't expect this huge library, I thought the Online Journal would be kind of like a news-summary like the 100 pages of the old printed Journals you once published (from which I bought most of it). Anyway, big surprise to me."
"I frequent many pages on the web but the Leading Edge Journal leaves my usual "go to" sites in the dust."
"It's like I've hit the accelerator button on information. It's nice to see the many different sides to what's going on at the present time. Also the astrological considerations are a great read."
You're doing a sterling job plucking "readable material out of the morass that is going on". In the last 4/5 years it's been getting increasingly difficult to find anything remotely readable, never mind truly interesting. The information gatekeepers are working overtime!"
"I just wanted to express my appreciation for the effort you put into this service; it definitely cuts down on the amount of time I spend to get my news and I have to confess that I am better informed than I was previous to reading the online journal. The best part, of course, are your comments! It's nice to have your advanced perspective."

"I have started browsing the online journal and just wanted to thank you for all the work you've put into the site and also especially for making the Matrix V materials available, which have greatly assisted me in my perspective and experience in this incarnation. I had been reluctant to subscribe before because of the cost, but now I see that it is more than worth it for the amount of information provided. I would also like to take you up on your offer for the free astrological report, which is not a subject I have studied in much depth, but I look forward to delving into it deeper and seeing what insights it may provide for me. Thanks again and I look forward to exploring all that your site has to offer."
"Thank you for all the extraordinary and superb work! Your work in keeping up the website is very much appreciated. The site is just a goldmine of information, either directly or through its links."
"I have never seen a site with this much information from all over the world. I think you've done a top notch job Val, really. Although it was my first time I saw info on topics I never found before and as I get used to browsing around it'll be my morning coffee site of choice. And I will talk to a couple people about what you offer after I can get the bigger picture and send them your way. Really great work."
"Hello, I have sent out a renewal today. I decided to go for 6 months at a time now. I have seen for years just how strange people and situations have become , I now know that until we are out of here that there is no limits to the insanity and control being placed upon most people here , I had thought that it would stop, but power and control are a drug much more powerful than the chemical ones. Your website only gets better all the time ,the work you do on the website cannot be matched by any other on this planet! It was created for a certain types of developing/evolving spirits who are working to move beyond all the bullshit in the game, I never stop growing and learning with all the materials and information you have put out for us. Thank You. I am rather excited about the earth changes and solar/space developments as this signals that we are as you have said for a while getting close to the end here. Bring it on! WOOOHOOOOOO!"
"Thank you for your hard work, consistency and patience to keep us informed."
"You sure do a great job - your research - the site's perpetual improvement - the pics and videos. I enjoy it very much, I like the diversity of subjects from financial to humor (almost the same sometimes), from space to underground-sea, etc. Thank you for your creativity and your funny notes and comments!"
The LEIRJ just keeps getting better and better, now that I've found another job until the crash it is real easy to catch up on the latest, scanning through the journal. The information is easy to find and the dates are highlighted as to remember the last visit. To me, it's worth more than it costs. Val does an excellent job finding the best data related to EndGame."
"I have now logged in and had a look around, the content is impressive ... treasure hidden in all corners."
"Thanks again for all your hard work and of course your comments, which often make me giggle (which is very much needed these days) I go onto the journal website a few times a day/night and look forward to it greatly. Its very miserable here in the UK, not just weather wise but 'people wise' - I shall be so glad when I'm out of here."
"Thanks so much for making it so easy to stay on top of what is really going on in the world today. Your online journal is the best!"
"The sane and balanced view of your site has always been a real refreshment for my spirit."
"I totally love this subscription. You guys do a great job"
"Just want to let u know that it isn't said enough, nor do you seek it, BUT; nice job on the web site. Its really great how fast you can target a topic! The expansions are great. Its one stop shopping on issues and trends! So thanks, for the work u put in on this."
"Thanks for providing and allowing access to exciting and truly educational information."